About Patrick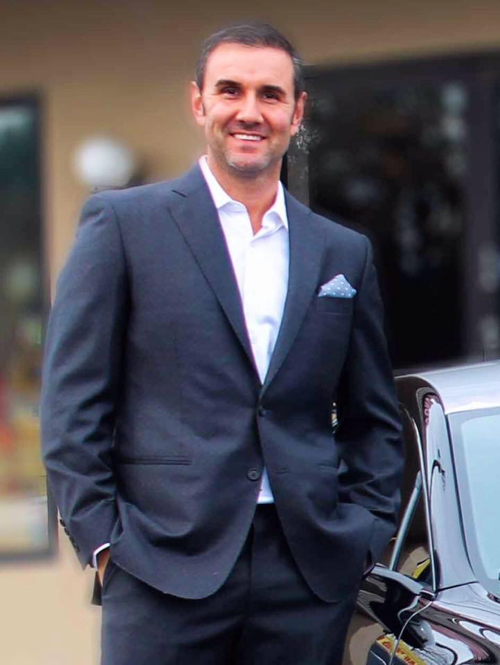 Patrick Avard is a pioneering entrepreneur and multi-award-winning music producer, with a catalogue of hundreds of custom tracks created for the biggest names in the professional cheerleading industry.
Avard grew up in Thomasville, Georgia, where he enjoyed playing baseball and other sports before an injury forced him to pursue other athletic endeavors. One day, his high school cheerleading coach approached him and invited him to join the team to assist with stunts and pyramids. That was the day that Patrick Avard discovered the exciting sport of cheerleading and developed a passion that would guide his professional life for decades to come. He was drawn to the competition, the artistic collaboration of teams and the challenging nature of the sport.
Avard continued his involvement in cheerleading while attending Florida Atlantic University in Boca Raton, Florida, and was a member of the 1999 NCA National Championship Team. Avard went on to become a coach for an all-star team and it was during this time that Patrick began experimenting with another longtime passion – making and producing music.
After teaching himself how to produce original music, he began to formulate and compose custom cheer mixes for his team, and his talent was soon noticed by others in the cheer community. Before long, people began to request custom tracks from Patrick to fit their own cheer routines and word continued to spread of his innovative and unique sound. Then, in 2004, after wide success and popularity in cheer music production, Avard decided to develop his professional moniker, and CheerMusicPro was born.
Since that time, Patrick Avard has pioneered an entire facet of music production, pushing the limits of his craft and developing recognition in the cheer industry. His work has been used by more than 191 teams who have earned medals at the cheerleading World Championships – of which 72 teams have taken home gold medals to his custom-tailored tracks. In 2010, he formed New Level Music – an entire production company consisting of talented artists and producers who work with cheerleading teams and other clients to develop fast-paced, hard-hitting, and unforgettable tracks to fit their cheer programs.
Patrick gives large credit for his professional and private success to his parents, John and Janice Avard. Their decisions to instill discipline, hard work ethic, ambition, and drive have allowed him to harness his unique abilities as a music producer and apply them toward a rewarding life passion.
Outside of his highly celebrated work in music production and competitive cheerleading, Avard has become an industry mentor for his staff, partners, and community. He enjoys adventure sports and can regularly be found hiking or riding mountain bikes through the natural trails of Georgia or Telluride, Colorado, where he also proves himself as an avid snow skier. Patrick also enjoys spending time modifying his Jeep and researching international market trading.
To learn more about Patrick Avard's award-winning music production, visit www.cheermusicpro.com or check out the entire team at www.newlevelmusic.com.
Follow Patrick on the following platforms: