French Bulldogs: The Ultimate Meme Dog
Hi everyone – Patrick Avard here.
I, like many of you, am an animal lover and I have a special place in my heart for dogs.
I don't want to get into the whole "Cats vs. Dogs" debate. I'll leave that for somebody else, but I will happily tell you the clear winner of the "Dog vs. Dog" debate.
No, it's not the loveable Golden Retriever, and it's not the accessory-size Chihuahua – which has become an insanely popular choice in recent years. For me, it's the French Bulldog (the "Frenchie") and the internet's champion of meme dogs.
Some of you may know, I have my own French Bulldog, Jackson.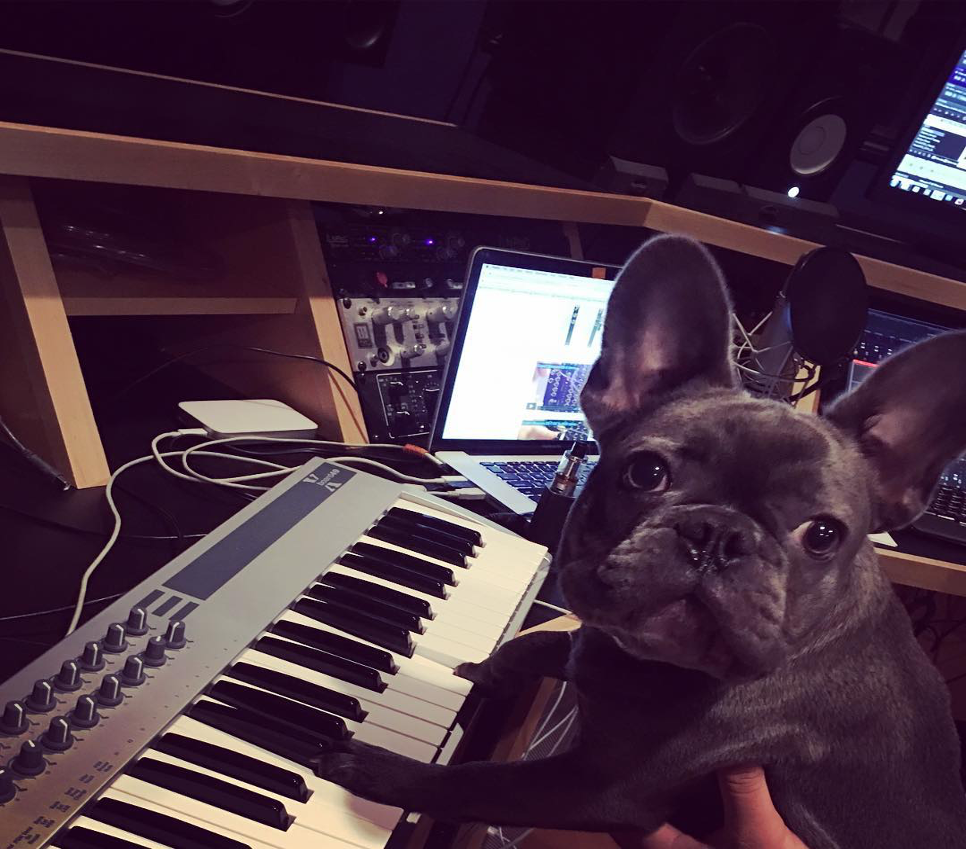 Jackson the Frenchie – Co-Producer for CheerMusicPro's most recognizable tracks.
Jackson is a young pup of three years old and aside from being a solid companion through the good and bad days alike, he has become quite the Instagram star. Follow him, here.
I've always considered French Bulldogs to be the perfect indoor dogs for many reasons:
A) They're larger than your typical lapdog, so you don't need to worry about accidently tripping over them. But at the same time, they're small enough that you can easily scoop them up and take them around town for errands or the dog park. Typically, a French Bulldog will grow to be around a foot tall and weigh only 25 pounds or so.
B) Their short, smooth hair ensures that they do not really shed that much – which can be one of the biggest problems with other house dogs. On occasion, you may have to bathe and brush a Frenchie, but you won't find annoying little hairs clinging to your clothes or socks. This is a HUGE plus.
C) They are quite literally bred to be the perfect little companions. They are well-known for being affectionate, friendly, playful, intelligent, and do not really demand excessive amounts of exercise to wind down. They make perfect family dogs and typically live to be more than a decade long.
D) The Glow Up. The French Bulldog's classification as the perfect pet has been catching on over the past couple of years. As such, we've been treated to a litany of dedicated Instagram and YouTube channels with "Frenchie Celebrities." You can find them all over social media platforms – I recommend checking out some of these to get you started: Griffin & Haru, Manny the Frenchie, and Pardon Thy French.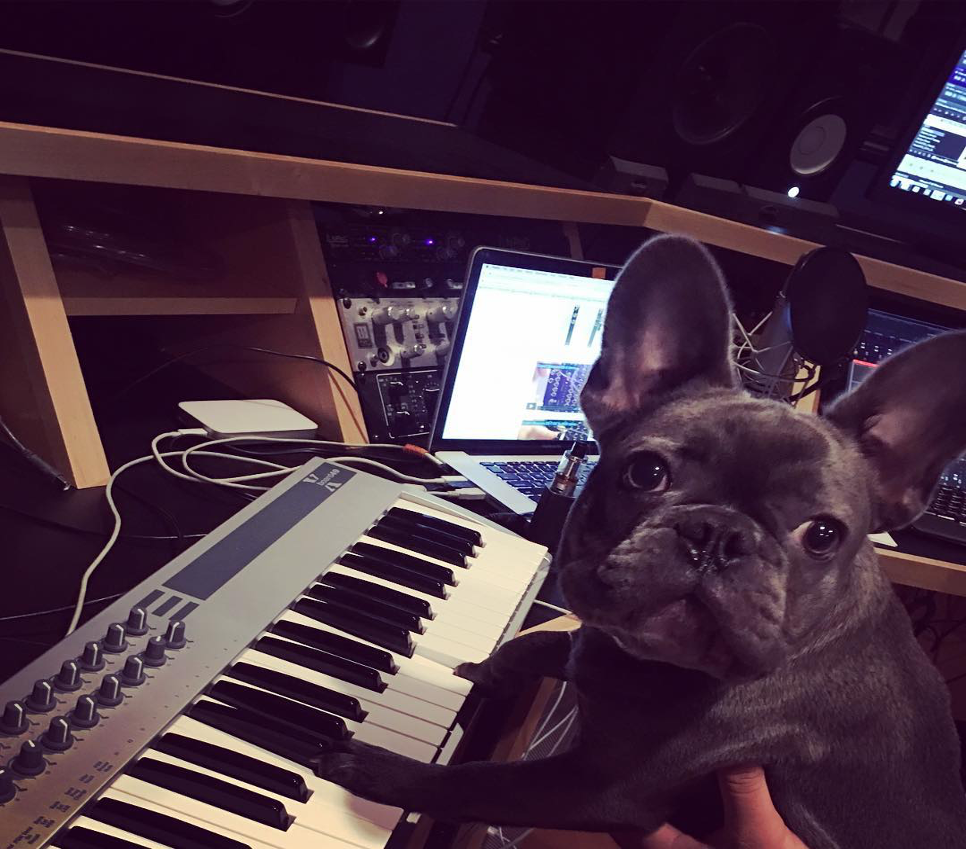 Jackson getting into the Christmas spirit.
Feel free to show Jackson some love on his Instagram page – and let us know your thoughts on the rise of the Frenchie, or what particular dog you like most.
Until next time,
~ Patrick Avard (CheerMusicPro), Atlanta, Georgia