How Cheer Teams Can Get the Most Out of Their Music
This year's Cheer season is heating up, and teams are bringing their absolute best to the mat! Across the board, gym coaches and team members are performing at their highest levels to not only make a statement within the crowded field – but to leave a powerful impression that their programs can build onto in the future.
While this has always been the case in competitive cheerleading – the old saying still rings true: "there's no halftime for cheerleaders." There's always room for improvement, and if you're not growing, you're falling behind. And in today's field, the stakes and competition have skyrocketed as the sport has gained widespread popularity in recent years. Through TV shows and more, greater numbers of people across the world are tuning in to appreciate the athleticism, performances, and overall spirit of the industry. With so much talent out there on the mat, it's simply not enough for teams to be excellent in one aspect of their program, but "just okay" in others. This, of course, includes a team's use of music; the foundation upon which unforgettable performances are built.
As both a fan of Cheer and having been one of the industry's most sought-after music producers for over twenty years (CheerMusicPro) – I thought I would offer a couple of things Cheerleading teams should keep in mind to get the most out of their music. We'll also take a look at some of the bigger areas that some teams might mistakenly overlook, and how they can adjust for optimal results.
So, without further ado, let's drill down.
Include Music as a Priority When Planning the Season's Program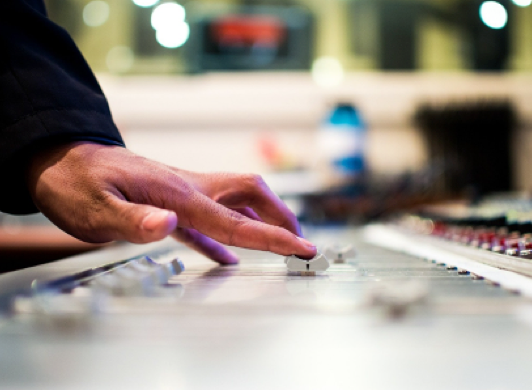 A cheer team's musical showing is just as fundamental to their overall program as chorography, stunts, and routine execution.
Teams seeking to set themselves apart from the tough competition should make music a clear priority for their overall program. As such, music planning should be included in the initial stages of the season's preparation. From the outset of putting together routines, mapping out sequences, and prepping for a killer showcasing – top teams give serious thought to how the backing musical elements will support the end-result for maximum effect. All teams can, and should, take note of this practice to ensure that they remain competitive.
Neglecting music production can really place teams at a disadvantage, especially as the season progresses and the tiniest differences in performance factor into placements. When teams are virtually even in athleticism and skill, cheer often comes down to raw attitude and enthusiasm – something that high-quality music can generate in spades for both the team as well as the crowd.
And aside from filling out the room with contagious enthusiasm, the right music tracks can bring a certain "wow factor" to a showcasing and take it from good to outstanding. During a season, teams train around their selected music, they become accustomed to the tracks, and they use the tracks as timing signifiers for stunts, tumbling, and more. Having the musical elements in place early allows the team to polish their routines to perfection over the course of the season – so make music a focus from day one.
Working Directly with a Cheerleading Music Producer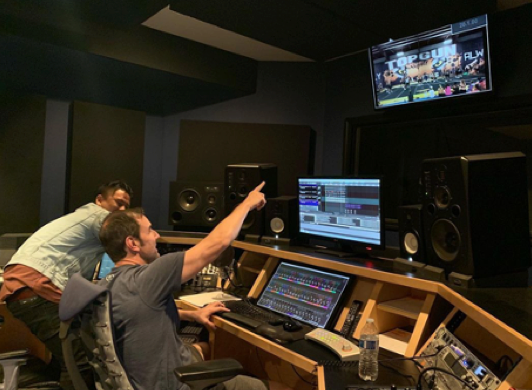 Cheer Music Producers Patrick Avard (CheerMusicPro) and Joey Casanova in-studio at New Level Music (Instagram:
@CheerMusicPro
Often times, when cheer programs want to take their music to the absolute limit, they will work with an experienced and dedicated music producer to create custom mix tracks for their programs. For gyms that haven't considered this option in the past, this can be a total game-changer. Producers save teams valuable time and create original mixes specifically designed to emphasize a team's unique strengths by composing music alongside routines from the ground-up.
Cheer music producers like my team at New Level Music have been driving results for teams for more than two decades, helping teams win championships year after year. And while some readers may be familiar with the process – there are a couple of things that teams should remember to maximize results.
First, when working with a producer, there is no such thing as "overcommunication." Music producers want to know all of the miniscule details about your team, their routines, their strengths, and the team's overall vision for the season. It all adds into the mix and is important for the production process. Also, communicate these aspects at both a technical level, but also at the conceptual level so the producer will get an artistic direction for the mix. As a medium, music helps convey feelings and energy – so think about ways you would best describe your program and how you want the team and audience to feel. Then, work with the producer to communicate that vision so they can create the perfect vibe for your track. These types of conversations are especially important early on and should be held periodically over the production period, which typically lasts about six months.
After establishing the general tone for how the team's music should sound, a cheer music producer will want technical details and notes provided to them to inform their work. This includes video recordings of the team's routines so that they can study the team in action and then create mixes to soundtrack the intricate movements of the athletes. In many ways, the process is similar to scoring the music for a film, with producers watching the performances on-screen and molding the sound around specific moments.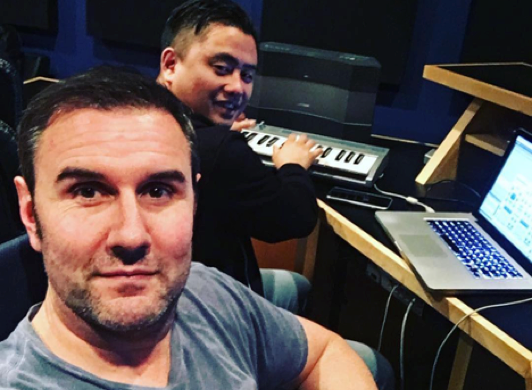 Patrick Avard (CheerMusicPro) in-studio producing custom mix tracks (Instagram:
@CheerMusicPro
When providing any materials for a music producer to study – teams should make sure that they are as detailed as possible. Again, teams cannot share too much if they have a specific vision in mind. For videos, they should be shot in HD and scaled wide enough to capture the full team's performance. Additionally, routines should be fluid and executed well enough to allow producers to see all the skills contained in the routine.
By the end result, teams have a highly personalized piece of music that is completely unique to them for the season. These tracks will be used by the team to perfect their routines, establish a set attitude that will carry them throughout the year, and give their performances a powerful foundation that instantly communicates their personality to the audience.
***********
Whether working with an experienced cheer music producer or going with another option, cheer programs would do well to make sure that their program music isn't just handled, but that it is optimized for best results. Accomplishing this takes a lot of planning and hard work – but the results are certainly worth it. A talented team of athletes backed by a polished mix is a winning combination.