The History of Cheerleading: A Complete Guide
We've all heard the expression, "time flies when you're having fun." Well, that certainly rings true for cheerleading, a sport entirely devoted to the idea of having and spreading fun. In fact, while most people see cheerleading as a relatively newer sport – especially with the recent and increasing interest within the mainstream culture – you may be surprised to learn that it's actually more than 130-years-old.
A lot can happen in one hundred and thirty years, and the story of cheerleading is one that will interest fans and history buffs alike. Check-out this overview for all the details you need to know about the history of the sport, from its humble beginnings to the robust entertainment industry that it is today.
The First Days of Cheer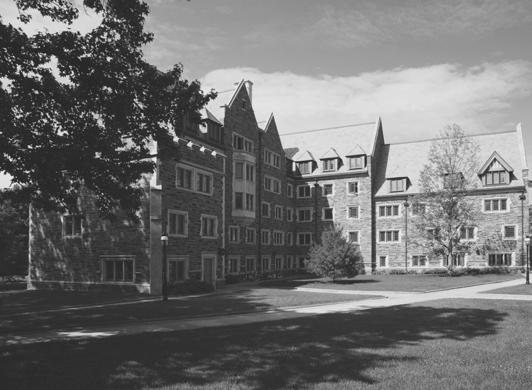 In 1869, a Princeton vs. Rutgers football match helped forge the way for the sport of cheerleading.
The excitement and dynamic energy of a crowd at live sporting events is something many cultures have enjoyed for thousands of years – even going back to the days of ancient Greece. But as far as the first form of modern cheerleading, some point to Great Britain in the 1860s, when it became common for fans to loudly root for their teams and chant the names of top performers. Slowly but surely, this fun little practice caught on and unsurprisingly made its way across the Atlantic to the United States.
Then, on the fateful day of November 6th, 1869, history was made when students at Princeton University and Rutgers University squared off in the first-ever recorded match of American football. It was a spark that set the country ablaze for many reasons. Not only would it inspire the world-wide sporting phenomenon that American football would later become, but you could argue that it was the start of American cheerleading as well! After winning the match, Princeton students erupted into a unified school chant of "Sis! Boom! Bah!" – a cheer that is still a cornerstone in cheerleading to this day.
Advancement of Cheerleading as a Sport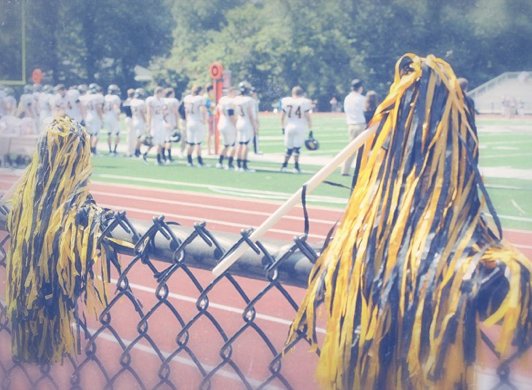 In the 20th century, Cheerleading became very popular at school sporting events across the United States
Princeton University actually continued to pioneer the world of cheerleading, forming organized pep-clubs to lead "fight songs" and chants at sporting events. By the late 1890s, the school had started to refer to members of these pep-clubs as "cheer leaders" – even designating areas for them to engage with members of the crowds in rooting for the home team. This tradition was eventually taken from Princeton and carried to the University of Minnesota where a student named Johnny Campbell directed a crowd of football fans to cheer along in games staring in 1898. Campbell is credited widely credited for being the first modern cheerleader.
The University of Minnesota would go on to form squads of cheer leaders to develop original chants and songs. Soon after, the school founded the first Cheer Fraternity. In those days, cheer teams were exclusively male teams – but that changed some years later in 1923, when the University of Minnesota began to feature women on its teams.
From there, other schools began to form their own cheerleading teams which also featured talented female members. The sport of cheer continued to spread around the country and women steadily became a dominant presence within the industry throughout the 20th century, especially during the 1940s when young American men were drafted into the Second World War. Today, the sport consists of more than 90% female athletes.
From the 1940s to the 1970s – cheer leading experienced a massive boom in popularity and spread outside of college sports to become adopted by nearly every school and at every grade level. During this time, the sport saw the creation of the National Cheerleading Association in 1950, first led by cheerleading icon Lawrence Herkimer. Also introduced into the world of cheer was the streamlined use of cheerleading outfits, pompoms, spirit sticks, and many stunts, cheers, and performance tricks still in use to this day.
Modern and Competitive Cheerleading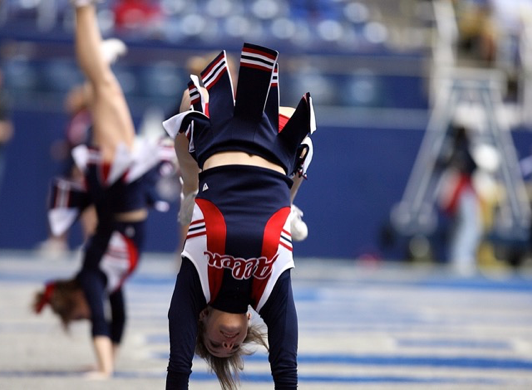 Competitive cheerleading events and organizations first appeared in the late 1970s
By the 1970s, cheerleading was in full swing and regularly featured as a part of sporting events across the United States, including NFL football games. This is also the time when competitive cheerleading made its debut and established cheer as its own official sport. In 1978, CBS aired the first broadcast of the Collegiate Cheerleading Championships, which is the start of competitive cheer as we know it.
The spirit of competition took hold, which led to teams developing complex and difficult feats for stunts and routines. As the 1980s rolled in, All-Star teams and cheer gyms began to emerge to gather top performers and challenge athletes in elements of style, chorography, and more. This prompted the need for new national organizations like the U.S. All Star Federation, and the American Association of Cheerleading Coaches and Advisors (now USA Cheer). Universal safety standards and regulations were also introduced to streamline and solidify competition rules.
Over the next couple of decades, cheer continued to thrive and expand in popularity, growing into the large-scale and encompassing industry we now enjoy. No matter the sport – football, basketball, baseball, soccer, or even hockey – cheerleading has held a presence. Competitive cheerleading also developed in sophistication and size, with highly trained teams going head-to-head for prestigious medals at Championship events. Competitive cheer also gained interest from sports entertainment outlets like ESPN, garnering its own coverage and building a dedicated following of fans.
The sport has attracted notable and accomplished people – some of which might surprise people. Actors such as Paul Rudd and Robbin Williams and Politicians like former Pres. George W. Bush were seen on the sidelines before they made their debuts on screen and in front of the podium.
Present Day Cheerleading and CheerMusicPro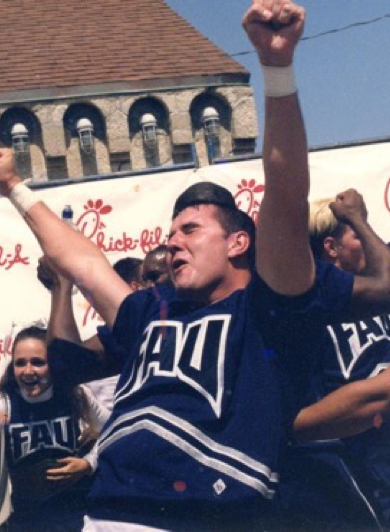 Patrick Avard and FAU squad members celebrating the 1999, Division 1 NCA National Championship victory. (Instagram:
@CheerMusicPro
The early 2000s brings me to my own discovery of cheerleading. As you may already know, I enjoyed playing a variety of sports throughout my high school years, especially baseball, but I suffered an injury that closed the book on that chapter. One day while hanging out in my school gym, the cheerleading coach saw me and suggested that I assist the cheer team in performing stunts and pyramids. I never looked back since that day.
I got involved with my school team and was drawn to the excitement and athletic appreciation of the sport. As anyone in cheer can understand, there's nothing quite like executing flawless routines and stunts with a talented squad. I continued to be active in cheer into my college years at Florida Atlantic University, where I also picked up an interest in music and music production. After learning how to produce original music and beats, it wasn't long before I combined my two passions, and in 2004 – CheerMusicPro was born.
As they say: "The rest is history!" I have since worked full-time as a professional music producer, using my first-hand experience of cheerleading to make hard-hitting, custom mixes for cheer programs. Over the years, I have been proud to work with countless top-level teams in the sport. CheerMusicPro tracks have been used by 168 teams to medal in World Championships, and more than 65 teams have earned gold medals. It has been an incredibly rewarding and humbling experience that I am thankful for every day.
************
So there you have it – a brief history of cheerleading. The sport has evolved incredibly since its first beginnings and was born through the creativity and perseverance of countless gifted contributors. By understanding the many different stages of the sport – former, current, and new members will have a greater appreciation for the field and all of the efforts that have been made to bring us to this moment. Only time can tell where the story goes from here.
Until next time Go, Fight, Win!
~ Patrick